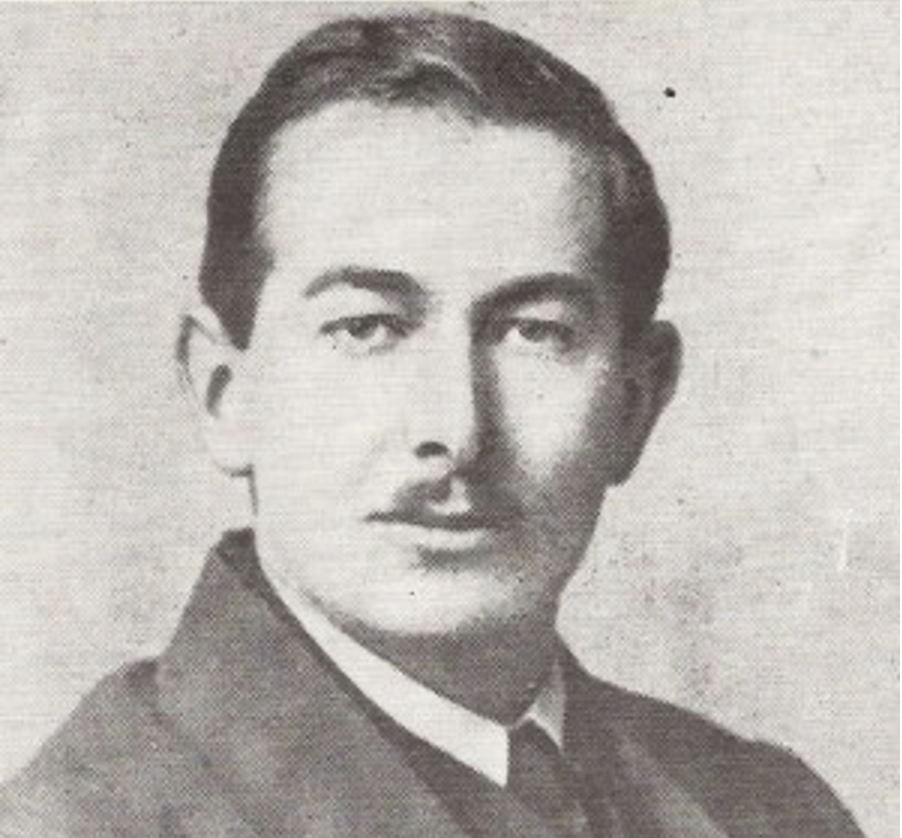 Seán Treacy (1895 – 1920)
Seán Treacy was born on 14 February 1895 in Soloheadbeg, Co. Tipperary, son of Denis Treacy, farmer, and Bridget Allis. Treacy's father died when he was three and he went with his mother to live with his uncle in Hollyford. He was educated at Hollyford national school and later at CBS Tipperary town.
Inspired by a native Irish-speaking Kerry teacher whom the local PP brought to West Tipperary, Treacy became interested in the Irish language and joined the Gaelic League in Tipperary town, changing his name from John to Seán. The Gaelic League was a portal into revolutionary politics and in 1911, at the age of 16, he also joined the Irish Republican Brotherhood (IRB) in Tipperary Town, which at that time was a prominent garrison town, world famous because of the music-hall song – It's a Long Way to Tipperary.
In 1914, as a member of the newly-formed Irish Volunteers, Treacy campaigned against recruitment to the British army, as hundreds joined to go and fight in the Great War (1914 – 18). When the IRB Rising happened in Dublin at Easter 1916 Treacy tried desperately, but unsuccessfully, to mobilise the Tipperary Volunteers to support the Rising. He was very disappointed by the failure of Tipperary to be involved.
In the years following the Rising, Treacy was an energetic organiser for the Sinn Féin and Irish Volunteer movements in South Tipperary. His activities earned him a six-month prison sentence in 1917, but he was released when he went on hunger strike in November 1917. He was re-imprisoned in Dundalk (February–June 1918), and took part in another ten-day hunger strike.
When the Third (South) Tipperary Brigade of the Irish Volunteers was formed in October 1918, Treacy was elected as Brigade vice-Officer/ Commanding. He was the main organiser of the hold-up of a cart bringing gelignite to a quarry, beside his farm in Soloheadbeg on 21 January 1919. The two RIC constables from Tipp town who were escorting the cart were shot dead. Coinciding with the meeting of the First Dáil in the Mansion House on 21 January 1919, this action is frequently described as the first engagement of the War of Independence. Along with Seamus Robinson, Seán Hogan, and Dan Breen, Treacy went 'on the run' immediately after Soloheadbeg. Four months later on 13 May 1919, in a successful effort to rescue Seán Hogan from police custody at Knocklong Railway station, Treacy led a group of IRA men onto the train and shot dead two more RIC constables. He was injured himself in the throat in this close-quarters fight. Now known as the famous/ notorious 'Big Four', the Tipperary IRA men moved to Dublin, where they became involved with Michael Collin's 'Squad'; they were involved in the unsuccessful assassination attempt on the British viceroy, Lord French, in Ashtown on 19 December 1920.
Returning to Tipperary in the summer of 1920, Treacy led attacks on RIC barracks and an early ambush at Oola, before going back to Dublin in September 1920. On the night of 11 October, Treacy and Breen were tracked down by Crown Forces to the home of Professor Carolan at 'Fernside', Drumcondra. Although surrounded, they fought their way out of the house, killing two British intelligence agents. Breen was badly wounded and, although separated, both men succeeded in getting away. Controversially, Professor Carolan was fatally wounded also during the incident. Two days later (14 October 1920), a fatigued Treacy was surprised by British Intelligence agents as he left Peader Clancy's shop in Talbot St. In another close quarters exchange of gunfire, Treacy and one of his assailants were shot dead and several more people were killed and wounded when a machine-gunner in an armoured car opened fire. The aftermath of the dramatic gun-fight was both photographed and filmed.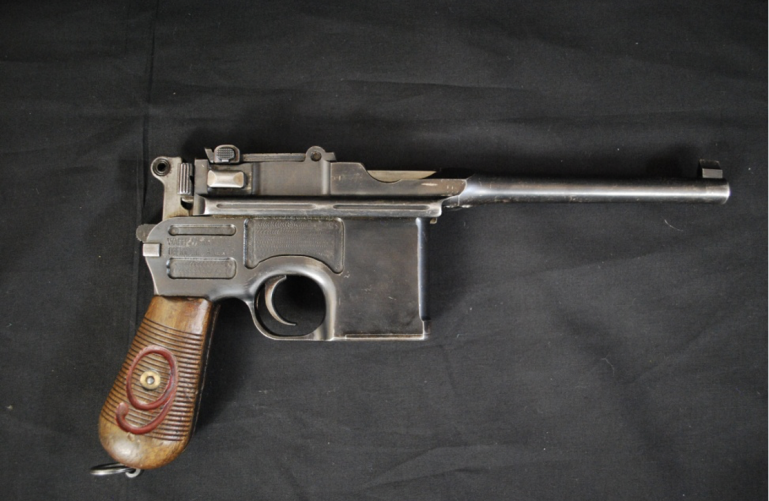 The Mauser C96 automatic pistol favoured by Treacy and used by him to deadly effect in several gunfights before he was killed in Talbot St, 14 October 1920. It's key feature was quick reloading with a ten-round clip of ammunition
As one of its most famous gunmen and daring leaders, the killing of Treacy was a huge blow to the IRA. His death is believed to be one of the factors which prompted Michael Collins to go ahead five weeks later with the execution of fourteen British intelligence agents on 21 November 1920. Crown Forces shot thirteen people dead at a football match between Tipperary and Dublin in Croke Park later that day, earning it the title 'Bloody Sunday'.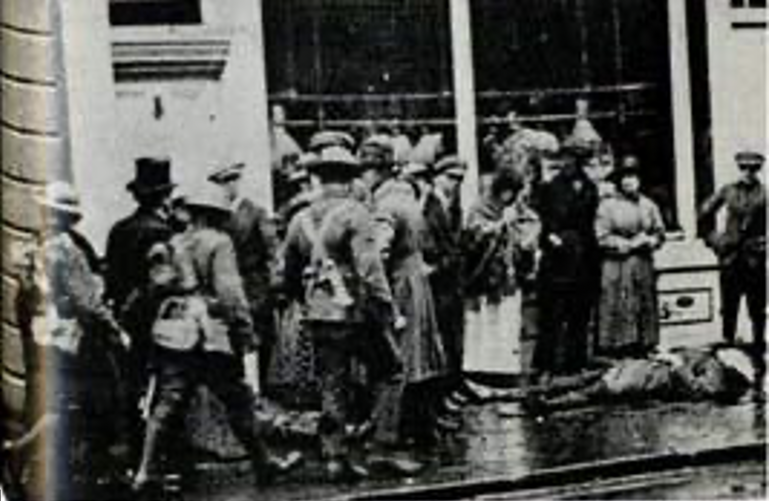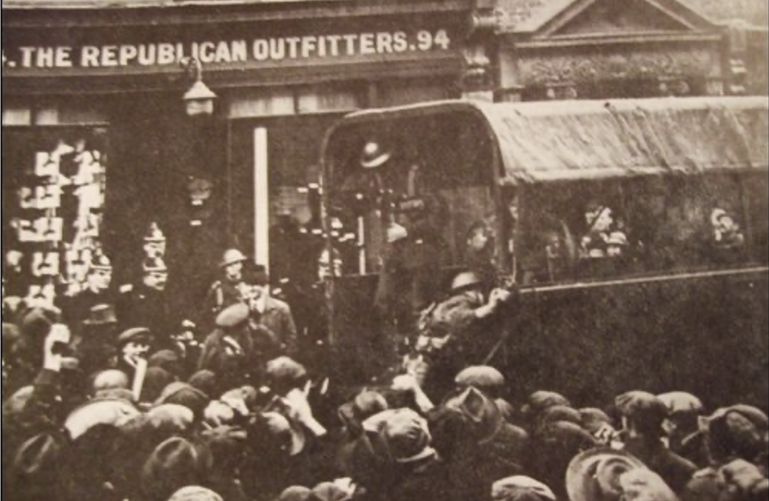 Above – The aftermath of the deadly gunfight in Talbot Street in which Sean Treacy (lying on left in photo) was shot dead, as was British Intelligence Agent Price (lying on the right) below the body of Seán Treacy is removed by British soldiers from outside the Republican Outfitters shop
His funeral became a high profile event, attended by thousands, although many of his IRA colleagues could not attend. A policeman, Sgt Roche, who was brought from Tipperary to identify his body was shot dead on the Quays in Dublin. Treacy was brought back to his native Tipperary to be buried in Kilfeacle graveyard, Co. Tipperary.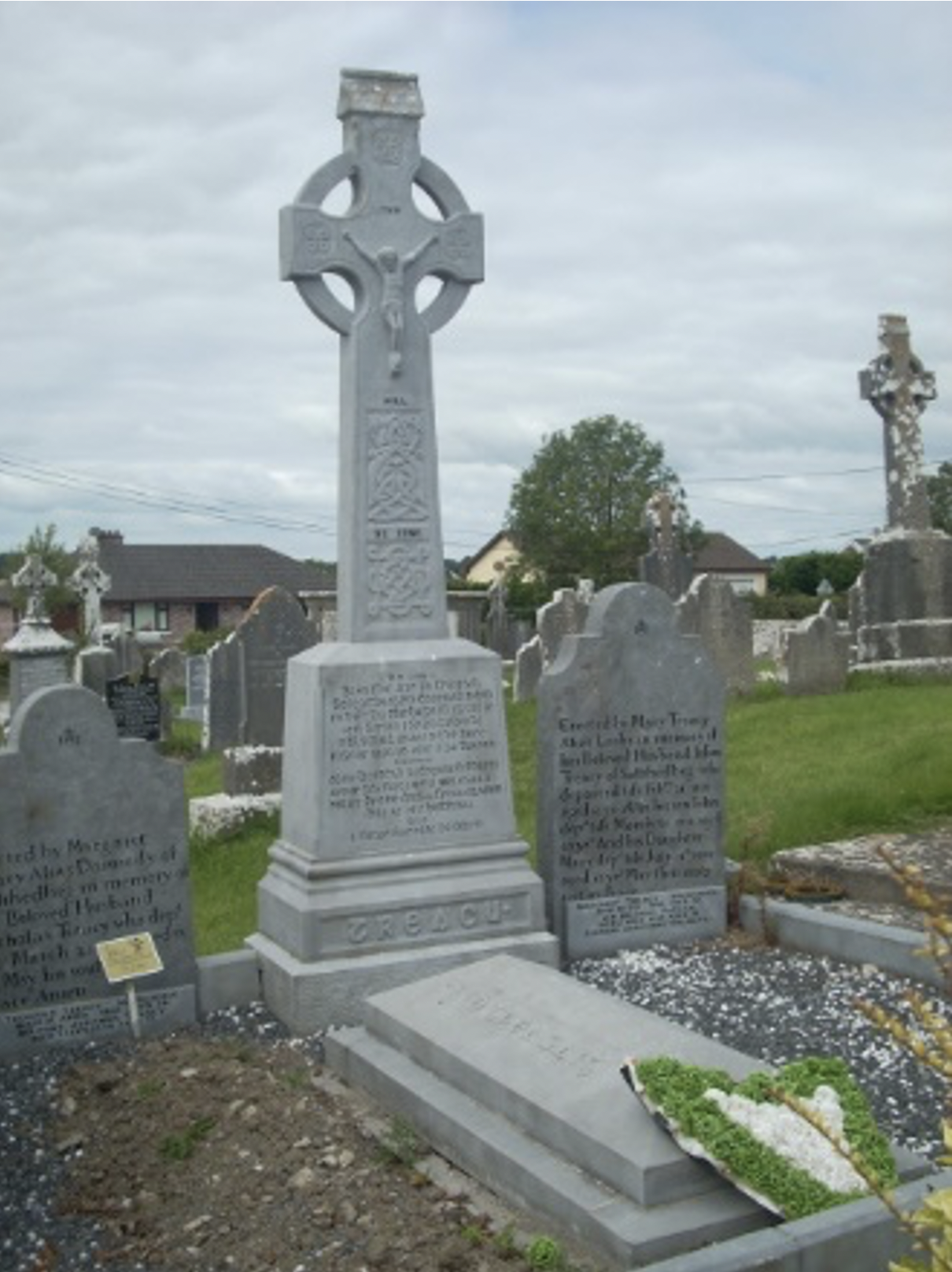 Treacy was a youthful, energetic and charismatic leader among his Tipperary IRA and was a key figure in starting and spreading the campaign of violence against the RIC which became known as the "War of Independence". As a militant republican, he was a dedicated, resourceful gunman in both the rural and city environment. At the age of 25, Treacy made the ultimate sacrifice for his beliefs, dying young, like the other great hero of the War of Independence, Michael Collins,.
Treacy had been due to marry his fiancée, May Quigley, on 25 October 1920. Despite the heartbreak, May managed to pick up the threads of her life and went on to marry Michael Crowley from Clonakilty. However, following her death in 1971, she was interred in Kilfeacle cemetery, a short distance from her beloved fiancée Sean Treacy.
Craobh Seán Treacy, CCE was founded 1970, named after Tipperary War of Independence hero, Seán Treacy who was killed in a Talbot St gun-battle on 14 Oct 1920. The Craobh was founded in 1970 in Moran's Hotel (now O'Shea's) at the corner of Talbot and Gardiner Street in Dublin's city centre. It was decided to name the branch Craobh Seán Treacy in honour of the famous Tipperary hero of the War of Independence (1919 -1921) who was shot dead in a gun-battle with Crown Forces on 14th October 1920, just a short distance away from the founding venue.
On Seán Treacy as a musician, we leave judgement to his IRA colleague Dan Breen in his Bureau of Military History Witness Statement (IBMH WS 1739) :
"He was fond of singing an Irish song as we went along on our bicycles…But when I say singing, this is probably an exaggeration because Seán hadn't a note of music in him….."
"Seán Treacy who died,
with his own native home,
Tipperary, so far away"
© Seán Hogan, 2019
References:
Desmond Ryan, Sean Treacy and the 3rd Tipperary Brigade (1945); Dan Breen – My Fight for Irish Freedom (1924); Joe Ambrose – Sean Treacy and the Tan War (2007); Des Marnane – The Third Tipperary Brigade (2018) Dan Breen – IBMH WS 1739; Eamon O'Dwyer – IBMH WS 1403 & 1474; Seamus Robinson – IBMH WS 1721; Tadhg Crowe – IBMH WS 1658; Patrick O'Dwyer – IBMH WS 1432; Edmond O'Brien – IBMH WS 597; John J O'Brien – IBMH WS 1647; Sean Brunswick – IBMH WS 898;