Huge congratulations due to the local committee who organised the one day seminar on the Soloheadbeg ambush in Ballykisteen today. A packed audience heard an outstanding panel of speakers analyse and interpret the events which projected a small Tipperary townland onto the world stage a century ago this weekend. The seizure of a consignment of Gelignite by eight local men which resulted in the deaths of two RIC men is regarded as the opening action in what became known as the Irish War of Independence.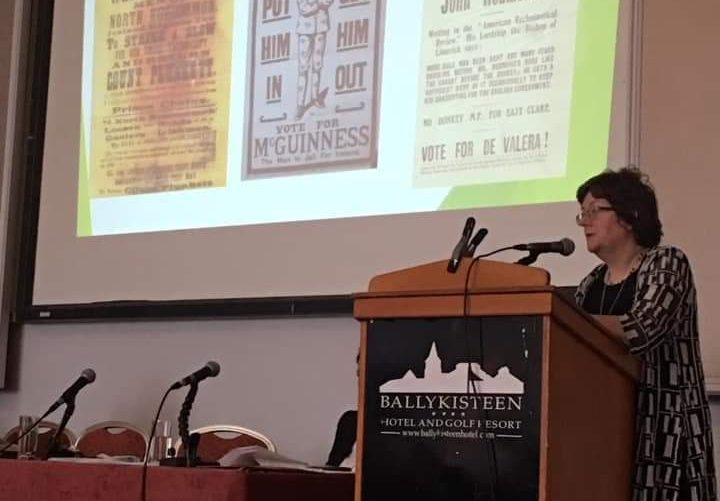 Planning for this important anniversary by the local committee commenced over a year ago and the professionalism and dedication which they brought to their task was apparent in the quality of today's event. In producing todays highly informative historical seminar they were assisted and supported by Tipperary County Museum, located in Clonmel. The distinguished panel of speakers which, drew great acclaim from the audience of almost three hundred, consisted of; Cora O'Dwyer, Dr Noreen Higgins McHugh, Sean Hogan, Dr Desmond G Marnane, Jim Herlihy and keynote speaker – Dr Martin Mansergh. The afternoon was taken up with a History Ireland Hedge-School which attracted incisive contributions from both presenters and audience members.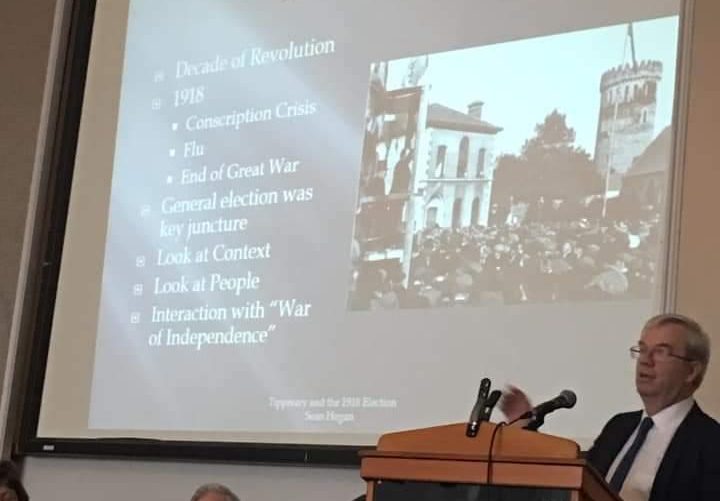 People leaving the event were loud in their praise for both the standard of organisation and the quality of the presentations. If the 'tosach maith' exhibited today continues over the coming months and years of anniversaries history enthusiasts are in for some wonderful treats.
Sincere thanks to Bob Noonan for the use of photographs of this event.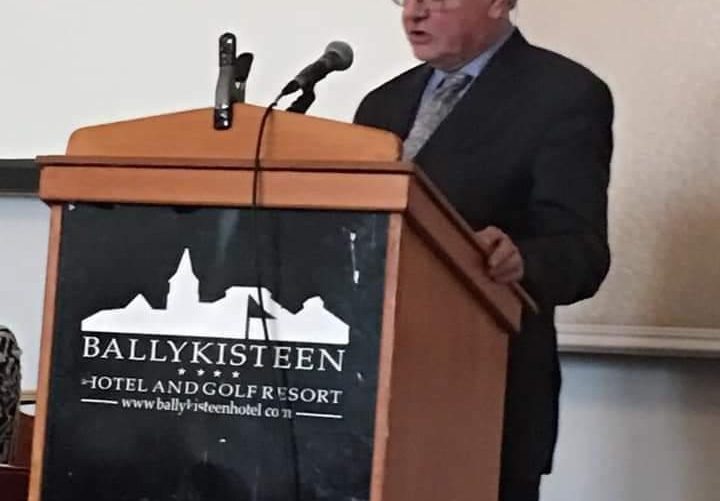 JF